WORSHIP
St. Paul's offers many opportunities for people of all ages to worship.
OUR WORSHIP CALENDAR
Monday, Tuesday, Thursday Morning Prayer 9:15 AM
Wednesday Eucharist 9:15 AM
Sunday Holy Eucharist 9:00 AM
Sunday Holy Eucharist w/ choir 10:30 AM
Liturgy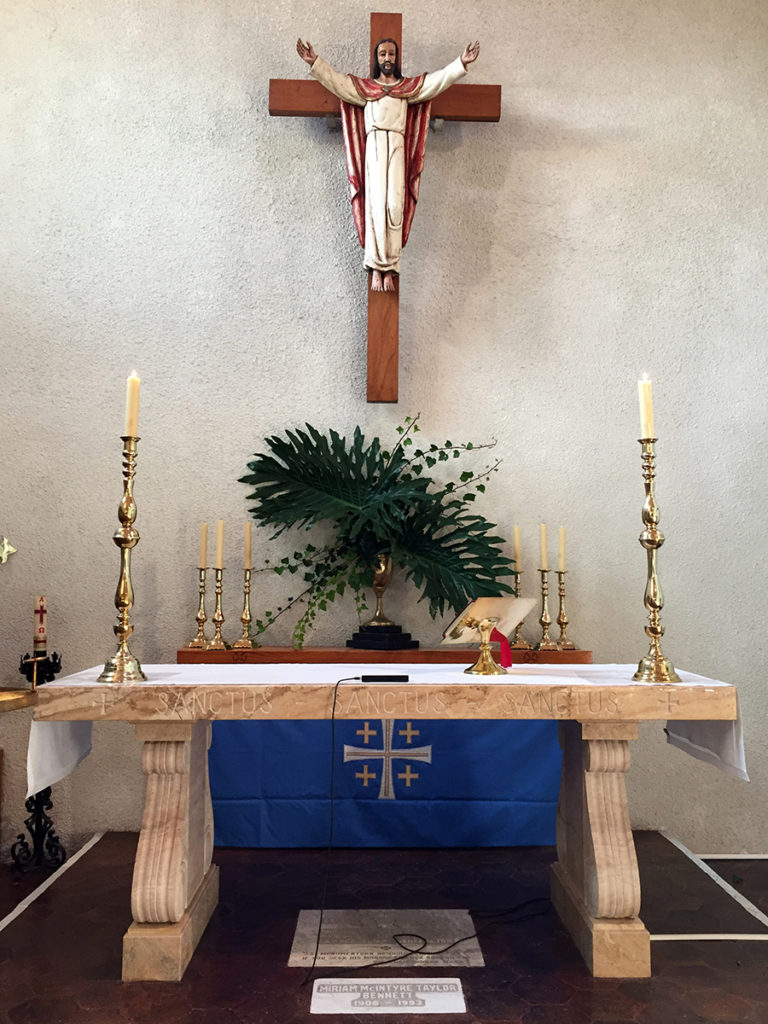 We are blessed to have a great theologian and author as our rector, The Reverend Canon George F. Woodward III. Our small parish has a rare opportunity to have Fr George beside us as our spiritual selves unfold. He leads a team of dedicated Assistant Priests who deliver insightful sermons week after week - bringing the old story of Christ into the new light of today, bridging our faith with the real world. Weekly we offer two Sunday Eucharist Services, in addition to our Wednesday morning Eucharist. There are also daily Morning Prayer Services which are led by laity.
Music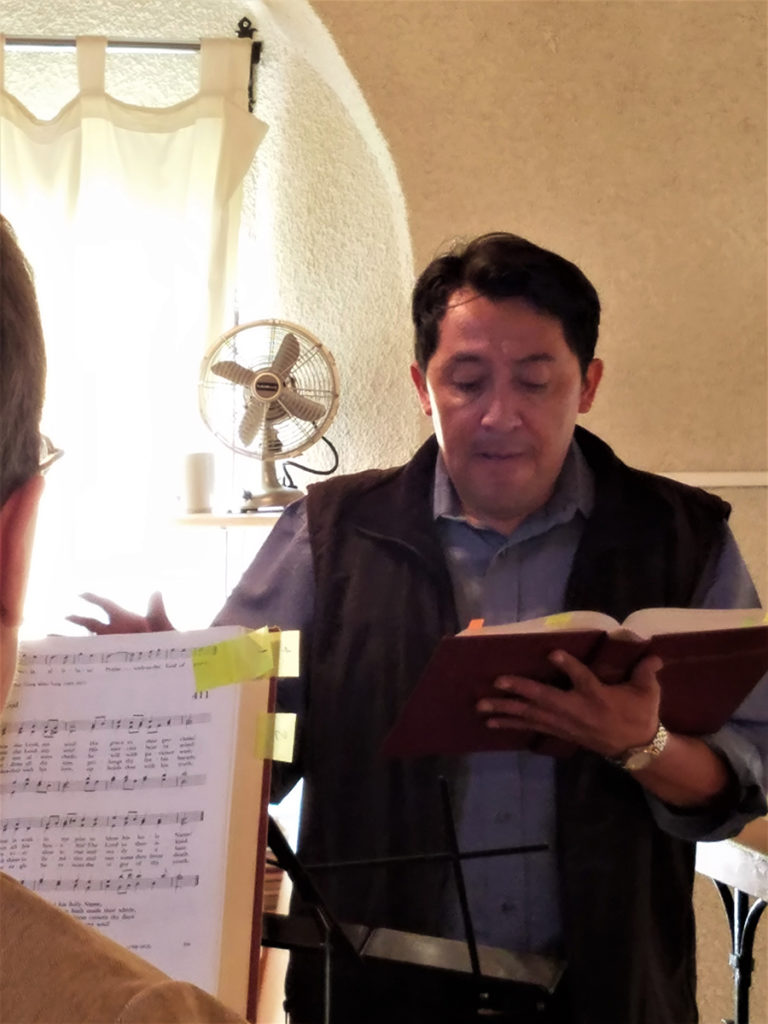 The choir in any congregation is a special gift and offering to God. Music is an integral part of worship at St Paul's. Music reinforces and enhances the meaning of Scripture and the spoken word, to transcend the ordinary and bring us into the presence of God. Our choir participates in worship services and events at the Church, advancing musical development during its time together. We welcome participants of all ages and levels of experience to join our choir, play the handbells, or serve as an instrumentalist.
Our Director of Music since 2004, Xavier Hernandez, was born and raised in San Miguel and educated in Mexico City. He not only directs our choir, but also regularly performs with a musical group he established called Ensamble San Miguel.
Our Choir practice is on Tuesdays at 1:30pm and Sunday at 10am. To learn more contact Xavier Herandez:
Life Events; Weddings, Baptisms & Memorial Services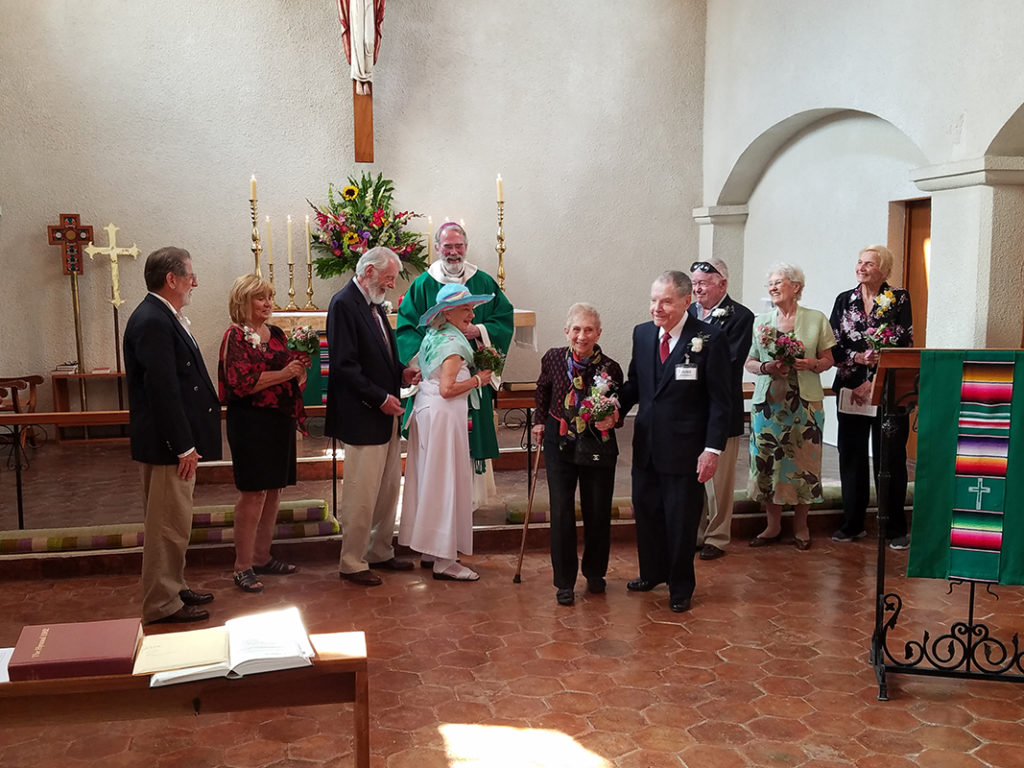 The staff and Clergy of St. Paul's will work with you to make unforgettable events meaningful and memorable. We would be delighted to offer guidance for Liturgies for Baptisms, Marriage, Funerals/Memorial services, or other occasions. Anniversaries and birthdays are noted and celebrated within the congregation each week.
The Memorial Garden/Columbarium at St. Paul's contains a 50-niche columbarium, a quiet garden and meditation space located at the west wall of St. Paul's. Members of St. Paul's and the San Miguel community are commemorated in a beautiful permanent resting place having chosen cremation at their death. Each niche holds four urns. It was created by Norma Robinson and is a lovely spot for peaceful reflection for all who visit.
We offer guidance to help families and friends with end-of-life planning, memorial services, and inclusion in our Columbarium. The death of a loved one is a life changing event, and our memorial planning packet can guide you through the process. You may wish to give a copy of your wishes to church staff for safe keeping. For more information contact our Parish Administrator: stpaulsofficesma@gmail.com or our Rector Fr. George Woodward: StPaulsRectorSMA@gmail.com