ABOUT US
Our parish is a place to listen, watch and grow. Our clergy are here to guide us, and our vestry supports the parish with inspired ideas and financial leadership.
OUR PARISH
St. Paul's Anglican Church was founded in San Miguel de Allende more than fifty years ago. The church community consists primarily of expats, seasonal residents, and part-time retirees. St. Paul's has a long tradition of robust participation in the community of San Miguel de Allende, working and supporting many nonprofit organizations including Centro Infantil de los Angeles, a pre-school originally founded by the church, and Feed the Hungry, which began in St. Paul's kitchen and has grown to an independent organization that feeds over 4,000 children daily throughout the school year. To learn more about how we put our faith to action visit our Ministries and Service page.
MEET OUR CLERGY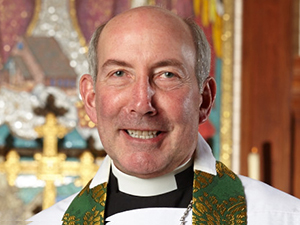 The Reverend Canon George F. Woodward III

Canon Woodward was born in Pennsylvania and grew up in Columbus, Ohio.  He graduated from Ohio University, received an M.A. in Theology from Ashland Theological Seminary, and an M.Div. from Seabury-Western Theological Seminary in Chicago.
Following graduation from Seminary in 1983 he was called as Associate Rector to All Saints-by-the-Sea in Montecito, Santa Barbara, serving for five years.  He thereafter spent two years in the Republic of Turkey as Assistant to the Archdeacon for the Aegean, working as a civilian chaplain at Incirlik Air Force Base in southeastern Turkey, and at the British Embassy Chapel of St. Nicholas in Ankara.  Upon returning to the United States in 1991 he was called as Rector of St. Timothy's Episcopal Church, Apple Valley, during which time he was also Dean of the Eastern Deanery of the Diocese of Los Angeles.
In 1995 Woodward became the Seventh Rector of St. Edmund's Episcopal Church, San Marino, California (1995 – 2018).  For many years he served on the Board of Hillsides Home for Children, Pasadena; as Chair of the Diocesan Program Group on Global Partnership; and as the Vice President for Foundation Cristosal, a Human Rights Organization based in El Salvador. He was named a Canon of the Diocese of Los Angeles in 2011, and a Canon of the Diocese of El Salvador in 2014.
In 2018 he was called as the Sixth Rector of St. Paul's Anglican Church, San Miguel de Allende, Guanajuato, México.
Woodward is the co-author with Bishop Frederick H. Borsch of 'Introducing The Lessons of The Church Year' 2009, and the author of 'Prayers of The People' St. Mark's Press, 2016 and other works of poetry and short fiction.
Woodward lives in San Miguel de Allende, enjoys hiking, Latin American art, writing, travel, and the privilege of service as a priest within the Anglican Communion.
Watch the Interview with The Reverend Canon George F. Woodward III
Pastor Karen O'Malia has plenty of experience in Music, Education, Human Resources. She is an ordained minister in the Evangelical Lutheran Church in America. Karen is an evangelist at heart, committed to social ministry, political involvement and seeking justice. She serves as an interim minister, on a synodical level as a worship consultant, and as a church development specialist. Pastor Karen retired to San Miguel in 2016 along with her husband John.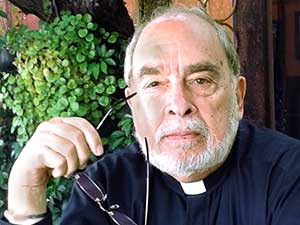 Rev. Ernie Townsend, a communicant of St. Paul's since 2000, is involved in the liturgical, administrative and pastoral life of our congregation. Rev. Townsend established a Pastoral Care Committee at Holy Cross Church, Kingston, NY, where members received training in empathetic listening and pastoral counseling. He was also ordained a deacon at The Cathedral of St. John the Divine, and as a priest by Rev. Carlos Touch Porter, then Primate of the Mexican Anglican Church. Ernie has a Masters degree from Syracuse University's School of Social Work and Doctorate from New York University's School of Public Administration.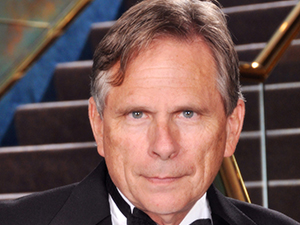 Rev. Dr. Jeffery E. Sells
Fr. Sells graduated from the University of New Mexico in 1967 with a Bachelor's degree in Electrical Engineering. After working in the nuclear testing program for the US Government, he went to seminary at the Church Divinity School of the Pacific, Berkely, CA, graduating in 1979. He served the Episcopal Church in the Diocese of New Mexico, Utah (for which he was the Diocesan News Coordinator and Editor of the Diocesan monthly paper), Olympia, Washington, and Wyoming. He received a Ph.D. in Counseling Psychology, spending time in the VA system working with Vietnam era vets in the Salt Lake City VA hospital. He retired from St. David's in 2010 and moved to San Miguel de Allende, where he lives with his wife, Elaine.
OUR VESTRY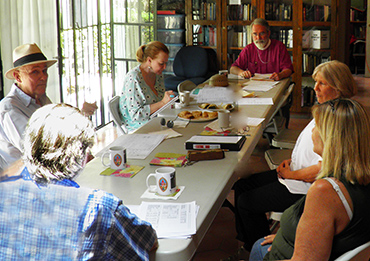 The Vestry of St. Paul's is a part of the governance and leadership of the community. It is composed of up to twelve members, including Senior Warden, Junior Warden, Treasurer, and Clerk. With the exception of the Sr. Warden (appointed by the Rector) all vestry members are elected by the parish at its Annual Parish Meeting. The Vestry meets monthly to conduct the business of the parish and to work with the Rector to develop and oversee the life and work of the parish. Members serve for a three-year term.
Vestry Meeting Archive
Email:stpaulsofficesma@gmail.com