Found in the Holy Spirit
As a Christian community, journeying together and praying together, we commune regularly through our intentional and unintentional times of worship and prayer. In fact, it could be said that we must commit ourselves in this way, or risk the dissolving of the community.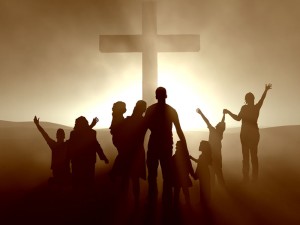 Our St Paul's Anglican Parish has not been enslaved by the past. We have not been incapacitated by emotions of grief and sorrow, anxiety about change, inaction, or anger or fear. Instead, we have been moving forward, each one of us is continuing to fulfill our leadership role in our corporate life.
The Altar Guild has continued to prepare for our worship. The Vestry has diligently and seriously carried out their role of leadership of fiscal well being. Lay Readers have been presenting the spoken word. The choir has added the musical prayer each Sunday. The Clergy have provided full liturgies as well as tending to the pastoral needs of the congregation.
We are faithfully working together in spite of not having a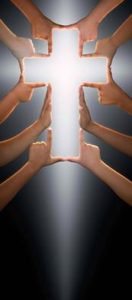 leader before us, which forces us to embrace each other without waiting for a particular person to say this or that is OK. The past leadership has left us with some subtle or slippery feelings, perhaps a misunderstanding, possibly a sense of betrayal, or surprising awkward feelings and alliances. Would you be surprised to think a member of St. Paul's thought this way? But there are those who do and did feel these things.
This too is OK there is hope.
Today is time for embracing the community idea and renew that sense of being OK in God, to hear the Gospel of forgiveness and wait to be called into action by the One who gives absolute love and support. We are a vibrant parish, facing a new beginning, a continuous journey into freedom and to places we have yet to imagine.  So, Rejoice, celebrate our community, holding fast to the power found in the Holy Spirit.