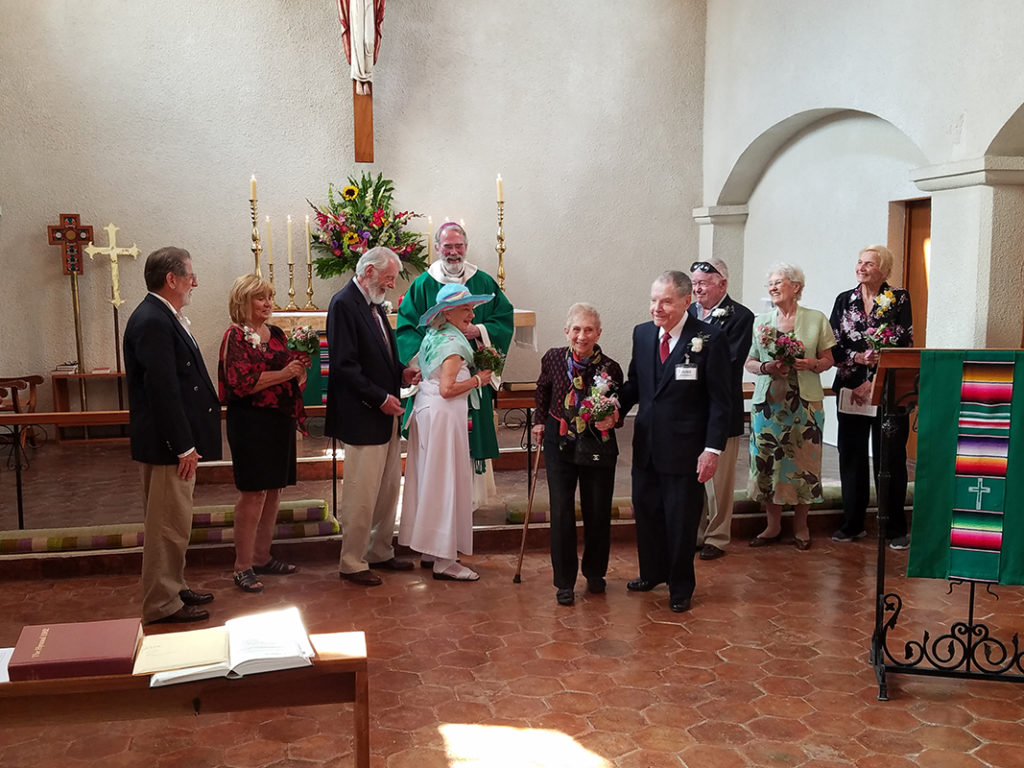 Life Events; Weddings, Baptisms & Memorial Services
The staff and Clergy of St. Paul's can work with you to make any event meaningful and memorable. We would be delighted to offer guidance for Liturgies for Baptisms, Marriage, Funerals/Memorial services, or other occasions. Please note that we do not conduct destination weddings.
The Memorial Garden/Columbarium at St. Paul's contains a 50-niche columbarium, a quiet garden and meditation space located at the west wall of St. Paul's. Members of St. Paul's and the San Miguel community are commemorated in a beautiful permanent resting place having chosen cremation at their passing. Each niche holds four urns.
We offer guidance to help families and friends with end-of-life planning, memorial services, and inclusion in our Columbarium. The passing of a loved one is a life changing event, and our memorial planning packet can guide you through the process. You may wish to give a copy of your wishes to church staff for safe keeping. For more information contact our Parish Secretary or Rector.